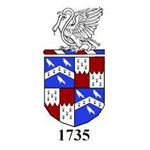 Ethos , Vision & Values 
Established in 1735, Lacon Childe School is a forward-thinking school with reassuringly traditional values. 
Our aims are to: 
Enable all children to achieve their full potential in all areas of the school;
Provide a wide variety of enriching experiences;
Promote an ethos to value oneself and others;
Create a friendly, supportive, accessible and modern learning environment for everyone;
Foster links with the wider community
We are very proud to be more than just a school and rely on our positive and proactive relationship with local groups and businesses.
We are an integral part of the communities that our students live in and can rely on wealth of experience that exists beyond the school perimeter.