Our Learning Resource Centre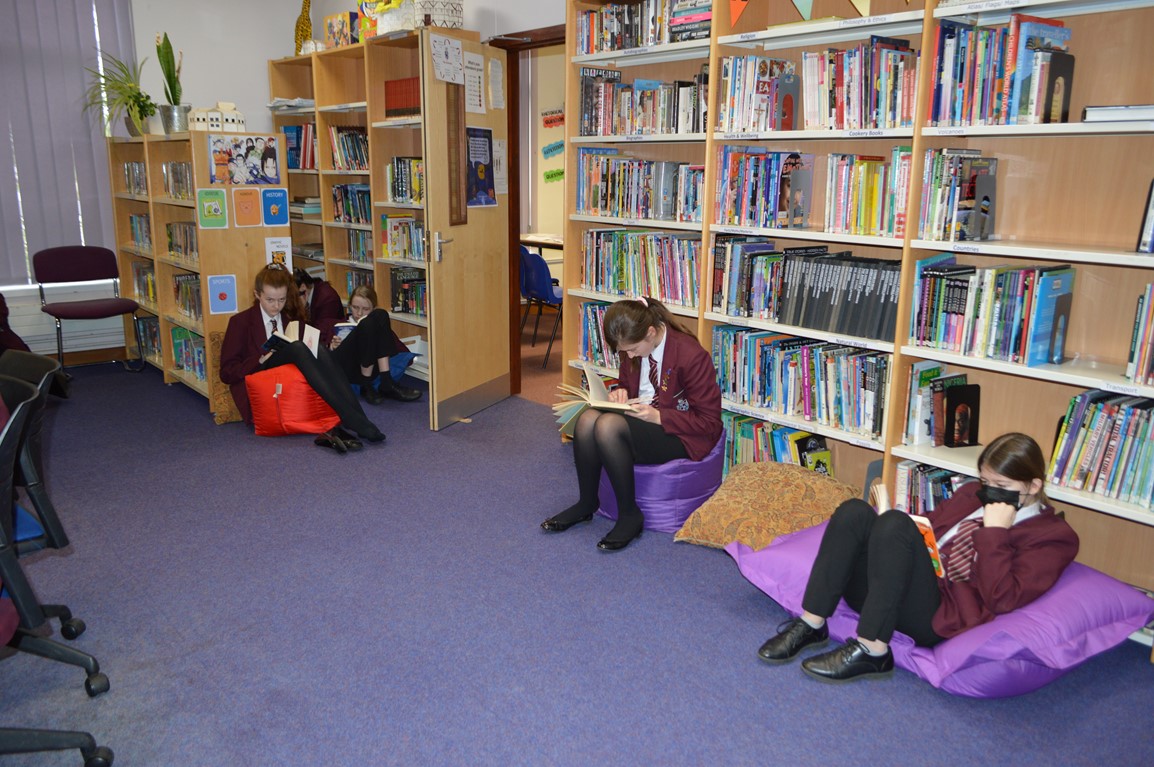 'TODAY A READER, TOMORROW A LEADER'
(Margaret Fuller)
The Learning Resource Centre is a vibrant, central hub of the school for students.  During the day it is used for independent working, research work and scheduled reading lessons, as well as being a space where students congregate in their spare time to make use of the facilities.  It is well-stocked with a variety of both fiction and non-fiction to support the curriculum and foster a love of reading for pleasure.
A variety of curriculum-based classes are also timetabled in the Centre, using its media resources and suite of 26 computers.  Intervention groups are often scheduled to run in the space after school, as well as the school day.
Library monitors assist with the running and organisation of the library and the supervision of the students during break and lunchtimes.  The LRC runs a popular stationery shop where students can purchase key essentials for the school day.
A love of reading is encouraged through the peaceful, relaxed environment, with some easy chairs and quiet spaces.  Reading lists for recommended reads are frequently updated for different year groups, while book events such as World Book Day and the Readathon are also promoted throughout the school year.